Back To Our Services
At Tuckahoe Garage Door Company, we understand that our customers need a high quality, reliable garage door opener. Customers come to us when they want exceptional service because they know we will always treat them with the utmost respect. Our goal is to be the best garage door opener company in Tuckahoe, and you can count on us to always stock the most highly thought of brand names in garage door openers.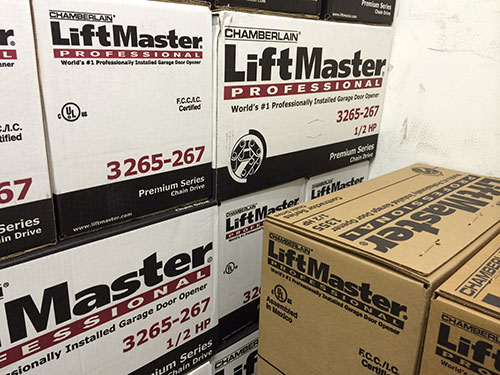 Tuckahoe, New York is a village that is located in the city of Eastchester. This lovely village is home to approximately 7,000 people. Tuckahoe became a well known area of Westchester County in 1970 when the television sitcom Maude was set there. White marble was discovered in Tuckahoe in 1818, and the village soon became the largest white marble producer in the world. Tuckahoe Garage Door Company is very fortunate to be a part of this community, and Tuckahoe's citizens motivate us to always sell them the best garage door openers on the market today.
Brands and Types We Carry
At Tuckahoe Garage Door Company, we understand that our customers want to know that they are getting the best garage door opener for their money. That is why we stock all of the popular and trustworthy brands, including:
Genie
Liftmaster
Chamberlain
Craftsman
Sears
Marantec
Everyone has heard of Sears and Craftsman in Tuckahoe, and these are brands that our customers have come to trust over the years. Their names are synonymous with quality, and that is why we have chosen to sell them at Tuckahoe Garage Door Company. Genie, Liftmaster, Chamerlain, and Marantec are also reliable manufacturers of the different types of garage door openers that we sell. These types include chain drive, belt drive, and screw drive.
A chain drive opens your garage door and keeps in on track with the use of a chain. A belt drive functions in a similar way, only it uses a belt instead of a chain to open your garage door. A belt drive in Tuckahoe provides a major advantage to both you and your neighbors—this type of garage door opener is practically silent! A screw drive uses a lifting device that is run along a steel rod to open your garage door. Make Tuckahoe Garage Door Company your top choice for a garage door opener today!
Back To Our Services