Back To Our Services
A garage door may look like a solid mass of material, but it involves many small, unique parts that all fit together to make it run smoothly. One of these important parts necessary for operation is a garage door spring. If you are a homeowner in the town of Tuckahoe, New York, and find that the door of your garage isn't working as well as it usually does, there may be a problem with these springs. To be sure if the problem is due to garage door springs Tuckahoe or is due to another part, however, it's best to have a professional examine the problem.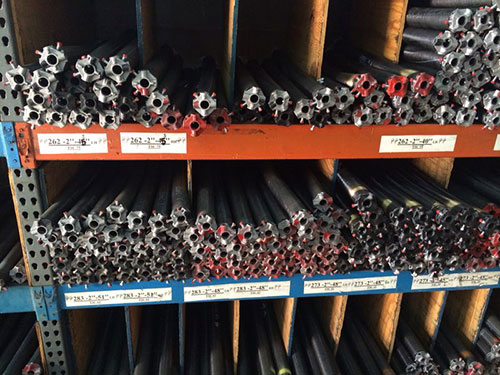 Although it is part of the larger town of Eastchester, Tuckahoe has its own unique flair and history. It was the setting for the 1970's sitcom "Maude," and currently has a population of nearly 7,000 residents. Many of these residents commute to Manhattan, as the Tuckahoe Metro North Station is only 30 minutes from the city. Our company is part of this community, and is able to service local residents who need assistance with their garage door springs in Tuckahoe with same day service. Emergency spring repair can help get your garage doors back on track, and garage door installation services allow us to outfit your home with the most effective garage door system.
Our company is an expert in electric operators and their repairs
It's important to take care of any Tuckahoe garage door springs repairs as soon as possible, because if a spring snaps it can be dangerous to continue using your garage door. Garage doors can be quite heavy, no matter what material they are constructed from, and without the tension of the springs they can not only get stuck, but can fall. To remedy this, we offer the following services:
Broken spring replacement
Broken spring repair
Torsion spring repair
Extension springs repair
Fix garage door spring
Replace torsion spring
There are two main types of garage door springs in Tuckahoe that your system will most likely use, whether it is residential or commercial property. The first is torsion springs, which are bendable and can store energy when they are twisted. An extension spring, by contrast, holds tension depending on how far it is pulled away from an object. They are equally useful, but it's important to identify which type of spring your garage door system uses before any repairs are attempted. It's important to never try and replace garage door springs on your own, as this can be dangerous.
Back To Our Services